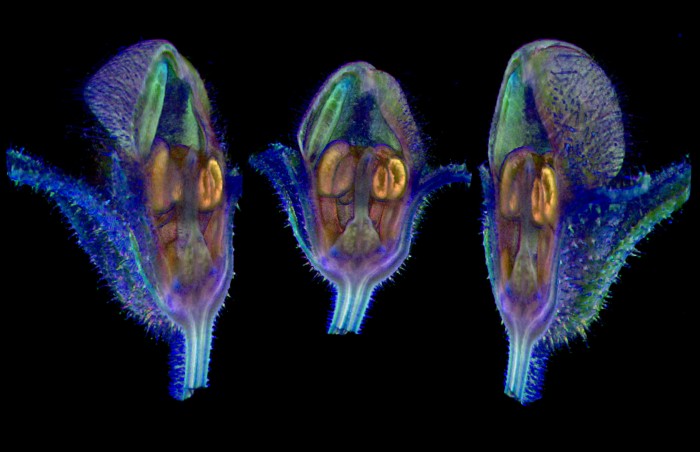 When Elizabeth Kellogg finished her PhD in 1983, she feared that her skills were already obsolete. Kellogg studied plant morphology and systematics: scrutinizing the dazzling variety of plants' physical forms to tease out how different species are related. But most of her colleagues had already pivoted to a new approach: molecular biology. "Every job suddenly required molecular techniques," she says. "It was like I had learned how to make illuminated manuscripts, and then somebody invented the printing press."
Kellogg had graduated near the start of a revolution in plant biology. Over the next few decades, as researchers adopted molecular tools and DNA sequencing, detailed analyses of plants' physical traits fell out of fashion. And because many geneticists worked with only a few key organisms, such as the thale cress Arabidopsis thaliana, they didn't need expertise in comparing and contrasting different plant species. At universities, botany departments folded and molecular-biology departments swelled. Kellogg, now at the Donald Danforth Plant Science Center in St Louis, Missouri, adapted: she embraced genomics, and combined it with her morphology skills to trace the evolution of key traits in the wild relatives of food crops.
But lately, Kellogg has noticed a resurgence of interest in the old ways. Advances in imaging technology — allowing researchers to peer inside plant structures in 3D — mean that biologists are seeking expertise in plant physiology and morphology again. And improvements in gene editing and sequencing have liberated geneticists to tinker with DNA in a wider range of flora, giving them a renewed appetite to understand plant diversity.
Plant biologists hope that, by combining new approaches to botany with data from genomics and imaging labs, they can provide better answers to questions that biologists have asked for more than 100 years: how genes and the environment shape the rich diversity of plants' physical forms. "People are starting to look beyond their own system into plants as a whole," says Kellogg. Plant morphology was once a science of form for its own sake, she says, but now, it is being pressed into service to understand how plant traits connect to gene activity across disparate species. "It's coming back — just under different guises."
Botany 2.0
Plant morphologists trace their roots back to the eighteenth-century German philosopher and poet Johann Wolfgang von Goethe, who took in the breadth of plant diversity and embarked on a search for an archetypal plant from which all forms could be derived.
That romantic idea went unfulfilled, but scientists continued his approach of comparing plant structures and functions to learn more about how they evolved and developed. The evolution of flowering plants would later trouble Charles Darwin, who famously called the rapid expansion of such a vast range of flower shapes, colours and pollination strategies an "abominable mystery".
Although the genomics era led many plant biologists away from morphology, the latest generation of technological advances is steering them back towards the questions that occupied Goethe and Darwin.
Prominent among these are computed tomography (CT) scanners, which can create 3D reconstructions of internal plant structures without destroying tissue. At the University of Vienna, for instance, plant morphologist Yannick Staedler has used CT scanners to analyse the secrets of a deceptive group of European orchids. Whereas many orchids reward insect pollinators with nectar, others imitate a mating partner or a nectar-rich flower but provide no reward. Biologists back to the time of Darwin have wondered how these 'deceptive orchids' thrive, because an insect is unlikely to visit them more than once. Staedler's studies suggest that such orchids might produce more ovules — the part of the ovary that becomes the seed — potentially to compensate for reduced pollination rates1.
Erika Edwards, a plant morphologist at Yale University in New Haven, Connecticut, is using CT scanners to analyse how the shapes of leaves might be influenced by their early development inside the constrained space of a bud. Botanists have noted for a century that more-serrated, toothed leaves are found in northern, cold regions, whereas smoother leaves are seen in wet tropical forests — but it's still not clear why. Edwards hopes to unravel the connection.